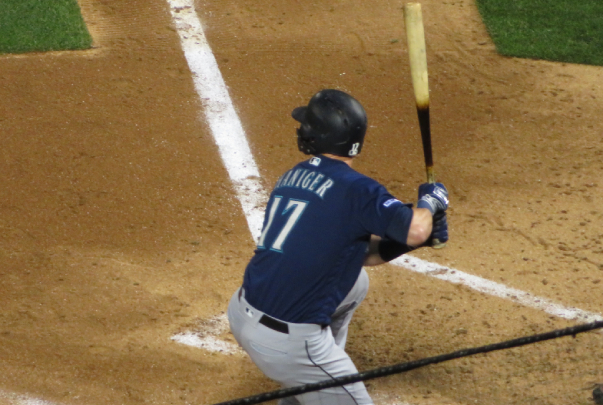 Mitch Haniger, Seattle Mariners (photo by Ken Lund, via Flickr).
Now that the World Series is over. Major League Baseball's offseason is underway. We look at some key dates for the Seattle Mariners.
In NASCAR, they call it silly season. But Major League Baseball's offseason is just as hectic. This will be a monumental few months for the Seattle Mariners as they try to jump from playoff qualifier to World Series Contender. Here are some important dates fans should know.
November 8-10: GM Meetings in Las Vegas
Major League General Managers are in Las Vegas right now. Seattle Mariners General Manager Jerry Dipoto should be a very busy man.
The M's appearance in the 2022 playoffs should have been an education for him. Dipoto's job in the offseason is to close the talent gap between his team and the top contenders.
Now is the time that "Trader Jerry" will be laying the foundation for future deals.
November 10: Free agency begins
Where do the Mariners go? They need help at second base as well as hitters who can get on base. Another quality reliever couldn't hurt, either.
November 15: Deadline for teams to add minor leaguers to the 40-man roster, protecting them from Rule 5 draft.
Right now, the Seattle Mariners have 36 spots filled. There are six players, RP Isaiah Campbell, OF Cade Marlowe, SP Prelander Berroa, OF Jonatan Clase, OF Robert Perez Jr., and RP Travis Kuhn, who need to be protected, or Seattle risks losing them in the rule 5 draft.
At least four of those players will get protected. This means between adding incoming free agents and those newly protected, some current members of the 40-man roster have to go.
At the top of the list to be sent packing are Brian Okeefe, Brennan Bernardino, Drew Ellis, and Justus Sheffield. Juan Then and Matt Festa are on the fence.
November 18: Non-tender deadline
Teams can tender (offer) their internal free agents a one-year $19.5M contract. If the player doesn't accept the deal, his former team gets draft compensation.
Of the Seattle Mariners' five pending free agents, Mitch Haniger, Carlos Santana, Adam Frazier, Matthew Boyd, and Curt Casali, only Haniger is worth consideration.
A healthy Haniger is worth it. But the injury-prone version from 2022 is not. Whether the M's tender him or not, they can still pursue him in free agency. Seattle will just have some competition if they want him back.
November 20: Deadline for free agents to accept or reject the qualifying offer
This is likely a moot point.
December 5-8: Winter meetings in San Diego
If the groundwork for deals is laid this week at the General Manager Meetings, some of those trades will come to fruition in San Diego. Seattle Mariners fans can expect some personnel announcements around this time.
December 7: Rule 5 Draft
In recent years, Dipoto used the Rule 5 Draft to take a flier on prospects. Some worked, but most didn't. With a team competing for a title, the M's don't have room on their 26-man roster for a player to develop on the Major League Roster.
January 13: Deadline for teams and arbitration-eligible players to submit salary figures
This will be a very interesting time for the Mariners. Here are the players eligible for arbitration (with 2022 salary).
• RP Diego Castillo ($2.15M)
• 1B Ty France ($734.5K)
• OF Kyle Lewis ($524.7K)
• UT Dylan Moore ($1.35M)
• C Tom Murphy ($1.575M)
• RP Paul Sewald ($1.735M)
• RP Erik Swanson ($711K)
• IF Abraham Toro ($638K)
• C Luis Torrens ($1.2M)
• P Luke Weaver (1.85M)
We won't go into who gets offers or for how much right now. But most, if not all, of these players will remain with the team (unless traded).
January 30: Arbitration hearings begin
Generally, most cases don't go to hearings anymore.
February 24: 2023 spring training games begin
After last year, Mariners fans can't wait.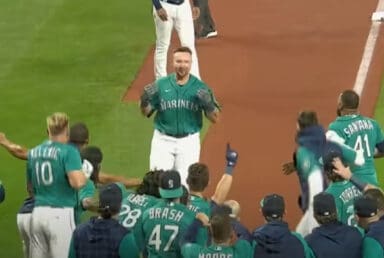 What do you think the Seattle Mariners will do during the offseason?